Join it!
A significantly improved product with impressive features: This disc deserves more than just a straightforward campaign. That is why we made it part of a movement.
With sales topping €670 million and 4,331 members of staff, Swarovski subsidiary Tyrolit is a market leader in cutting and grinding wheels. And its innovative, new premium discs are a genuine revolution.
A product presentation as innovative and convincing as the discs themselves. The transparent front of the Hypebox functions as a display that cleverly interacts with the products inside. And if you get that right, the result is as exciting as it is here.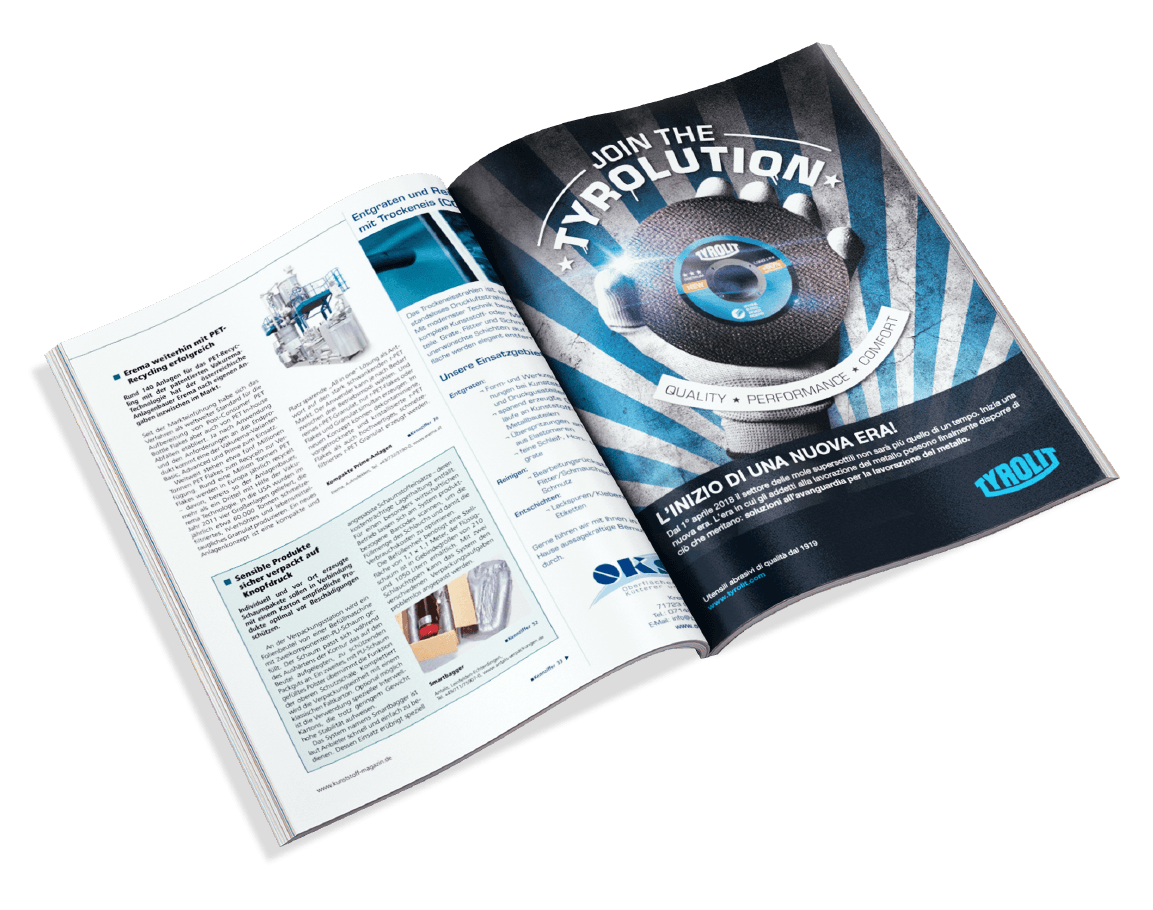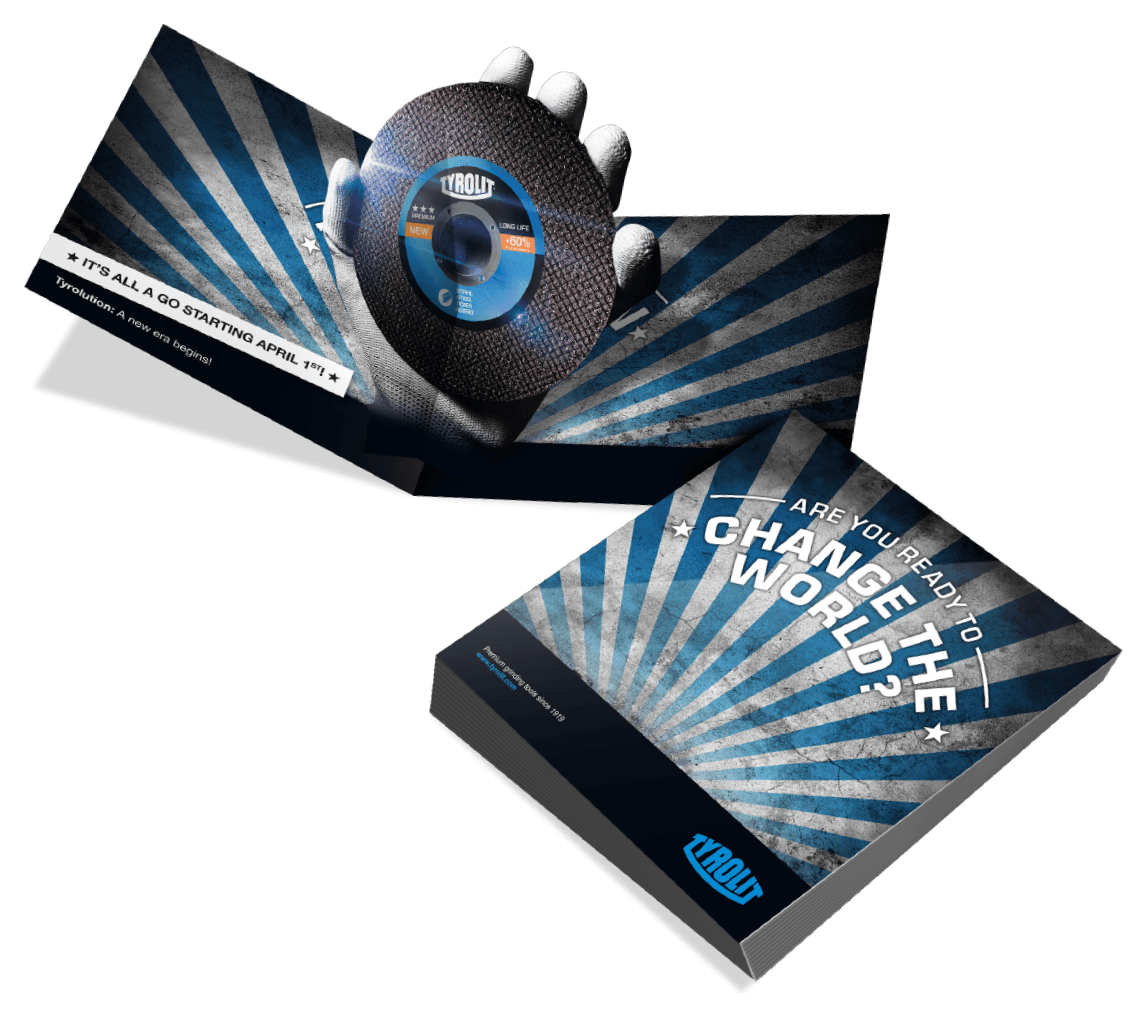 A genuine revolution can only come about if it utilises as many channels as possible, in order to spread its message. During the first phase, we employed a teaser landing page and teaser mailing programme.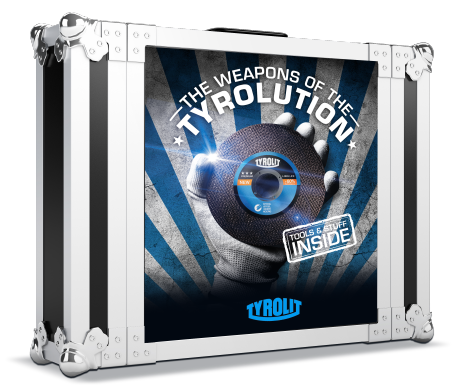 A TYROLUTION CAN
change
THE WORLD!
When it was time to launch, Tyrolution flew its flag at full mast on the website, in print and – as is appropriate for such a movement – during "Guerrilla Marketing" initiatives at retailers and on roadshows.