Rotkäppchen-Mumm Corporate:
A brand for the brands
Rotkäppchen-Mumm is more than just Rotkäppchen and Mumm. And more than sparkling wine. Rotkäppchen-Mumm is also wine, gin, schnapps, premium, modern, fun, employer, pioneer and ... our client. For many years, we have accompanied Rotkäppchen-Mumm on the path of continuous modernisation with conceptual and communicative solutions.
Digital user experience for sparkling brands
A company that stands for so many brands, and thus so many ideas, values, and goals, deserves an equally diverse and exciting appearance. At the same time, however, it must have an unmistakable identity that unites all of these. When we created the company website, the focus was on the consumption of enjoyment. Discovering the website must be just as much of a pleasure, as the products that belong to Rotkäppchen-Mumm. So: Enjoy!
Von der Skizze zur individuellen Bildsprache
Perfekte Ideen entstehen im Kopf: Für die markeneigene Bildsprache wurden Illustrationen angefertigt, nach denen sich bei der Produktion Bildmotive entwickelten.
Production at three locations in Germany
And just as lively as the visual language was its translation into extensive visual material. Three locations, Eltville, Nordhausen and Freyburg, all company divisions ranging from production to sales. Plus 26 employees, who posed for us. A challenge and a lot of fun in one.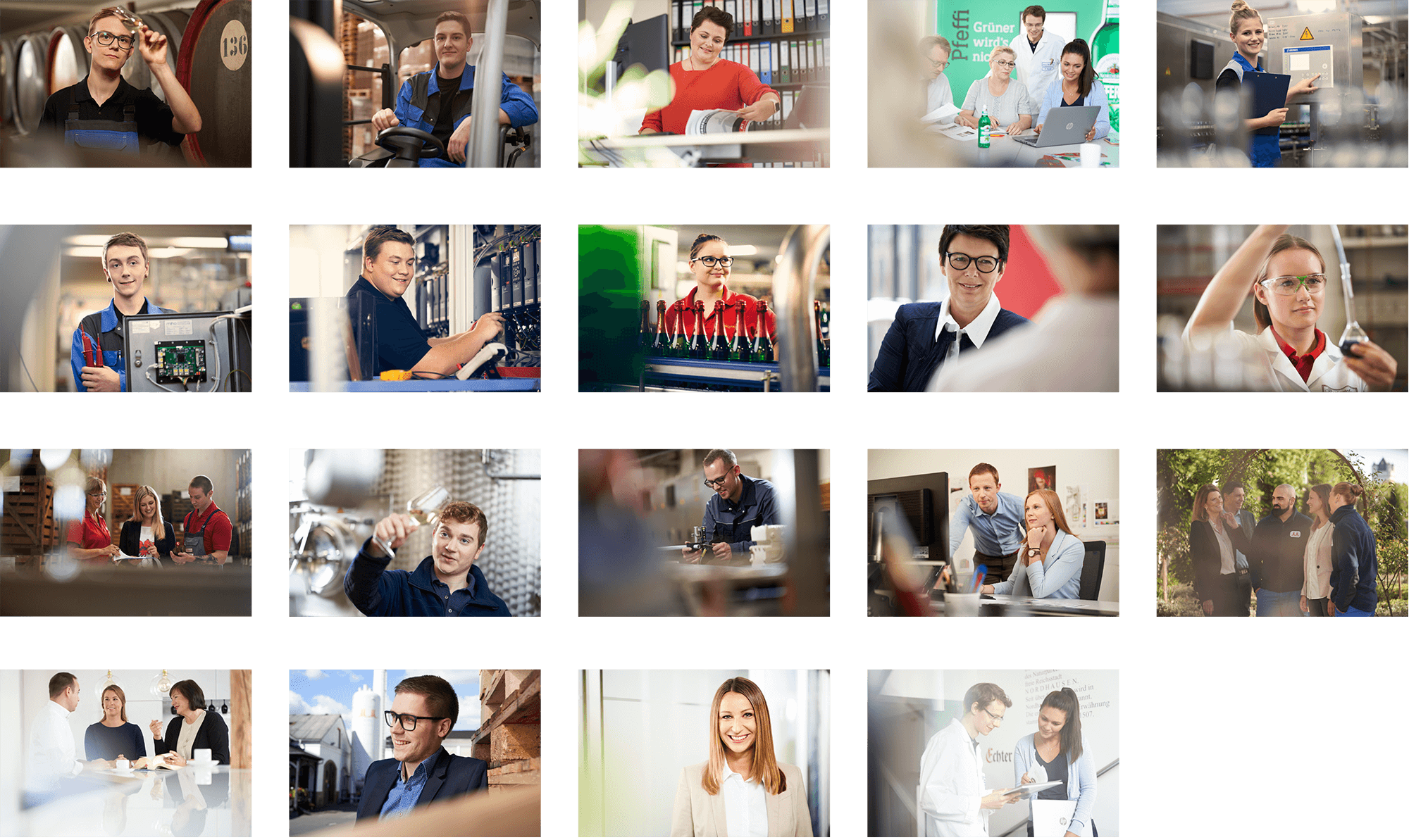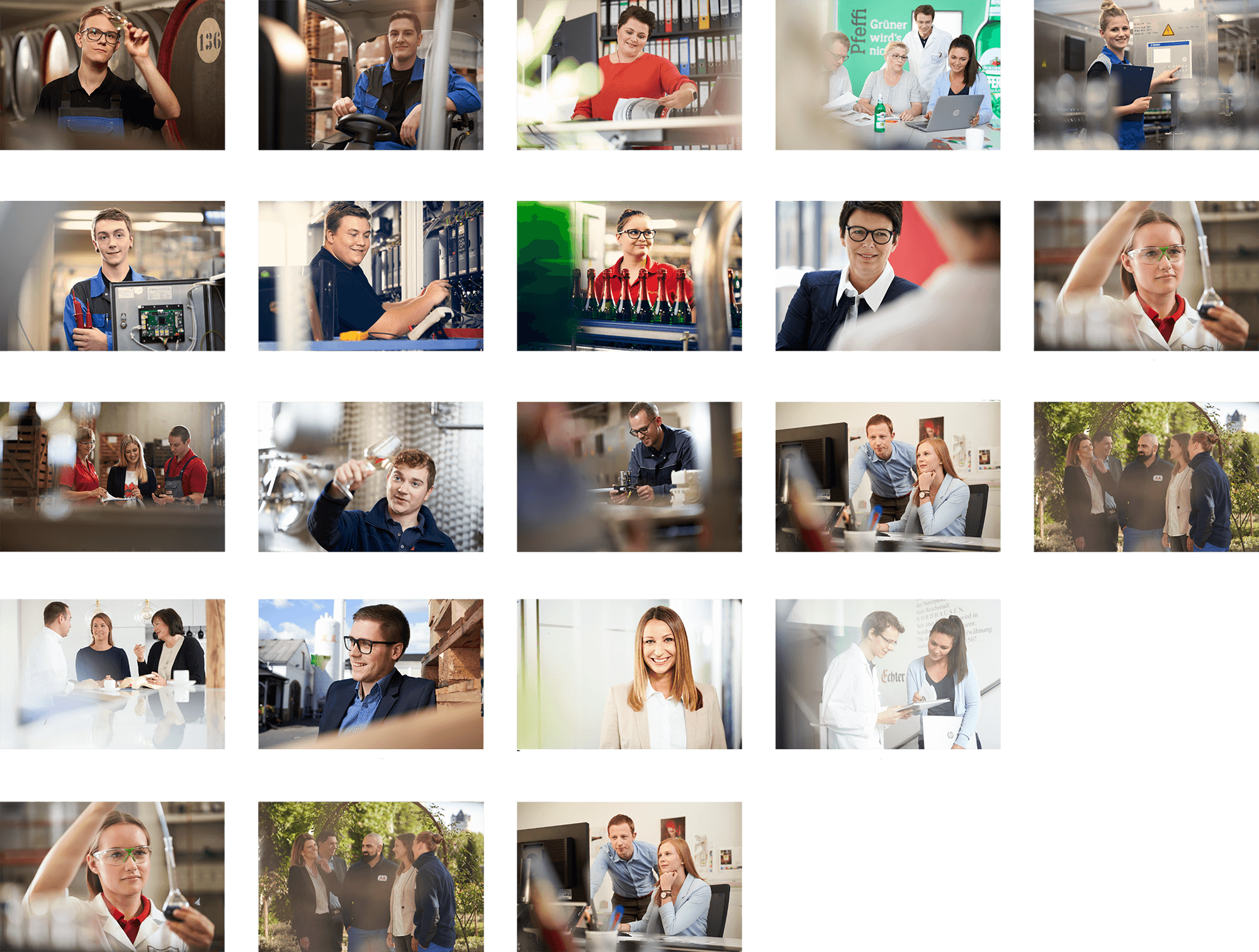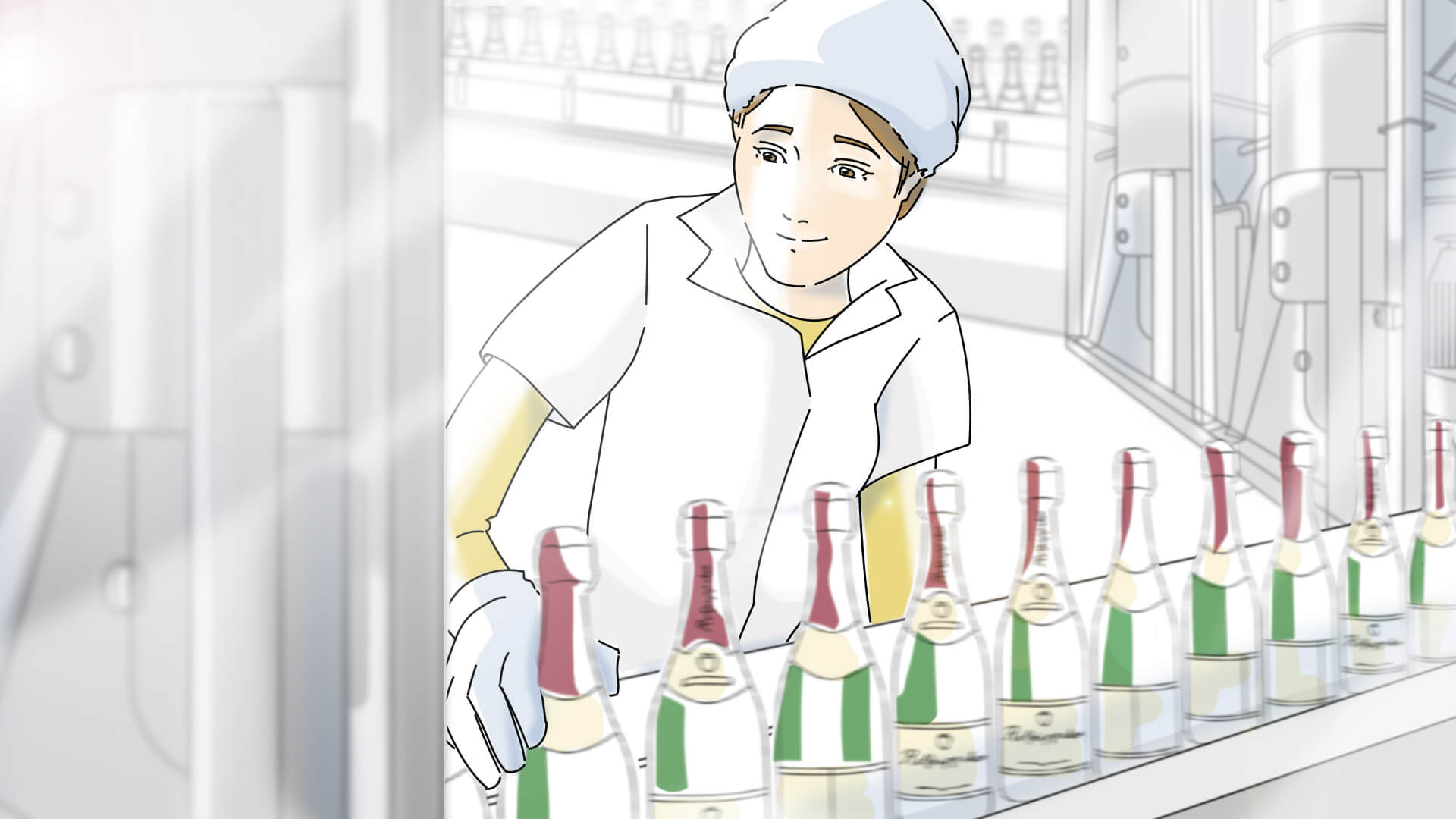 International corporate film
Needless to say, the moving image speaks the same language as the photos, that we used to create a corporate film for Rotkäppchen-Mumm.
Rotkäppchen-Mumm Corporate:
Pole position for recruiting
Interactive recruiting film
Once again, it's the people who make the company. And in order to find the right people, who are a good fit for the company, you have to inspire and convince them quickly. The best way to do this is, with a modern and user-oriented online presence that informs and involves in a playful way. Like our recruiting film.
Welche Werte zählen für Sie?Jetzt Video auswählen!
Rotkäppchen-Mumm Corporate:
Employer Branding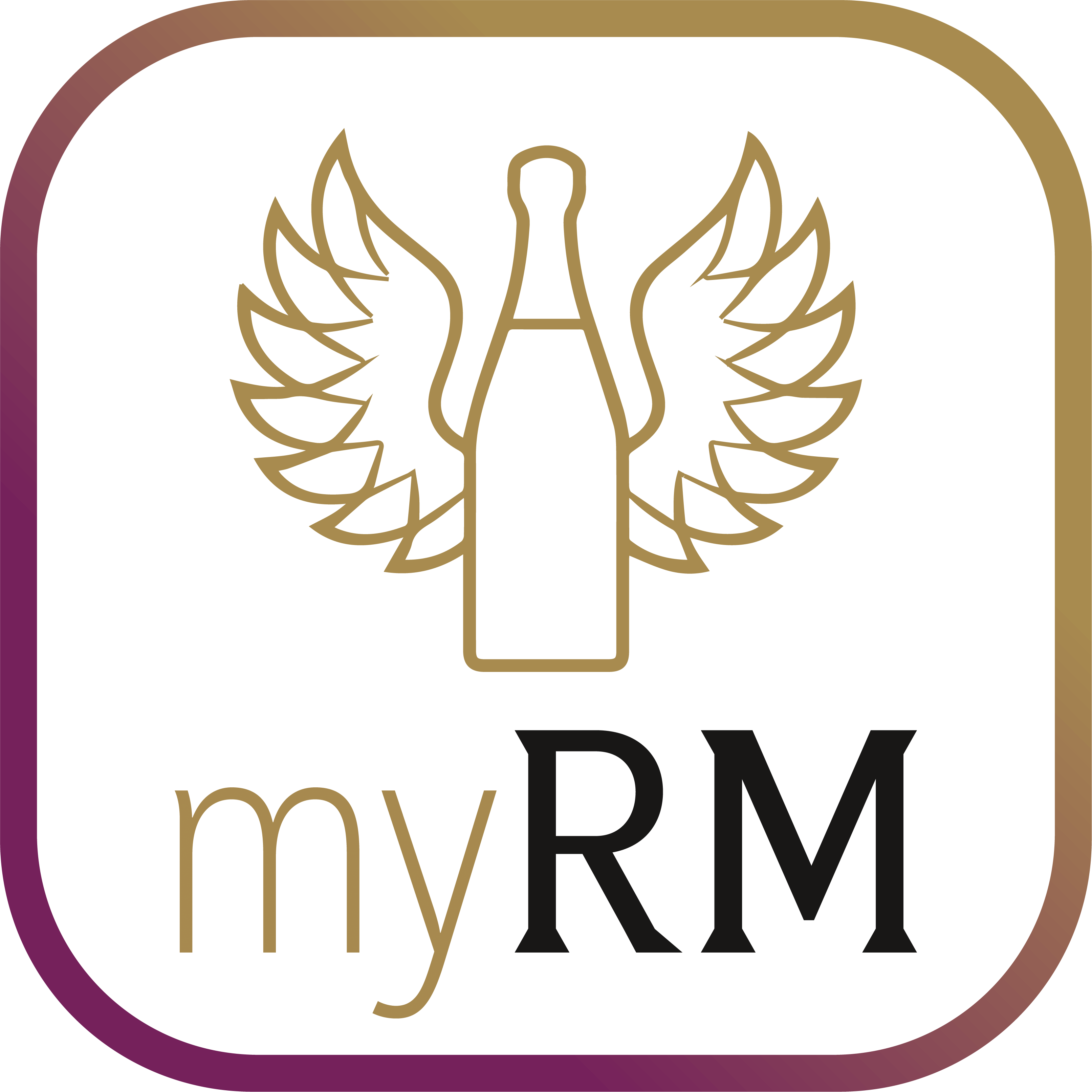 A sign of interconnected success
Not only the external appearance has to be modern and convincing, but also the internal communication must be part of the overall concept. So, we also gave the intranet and the accompanying app a new face and an internal campaign to go with it.