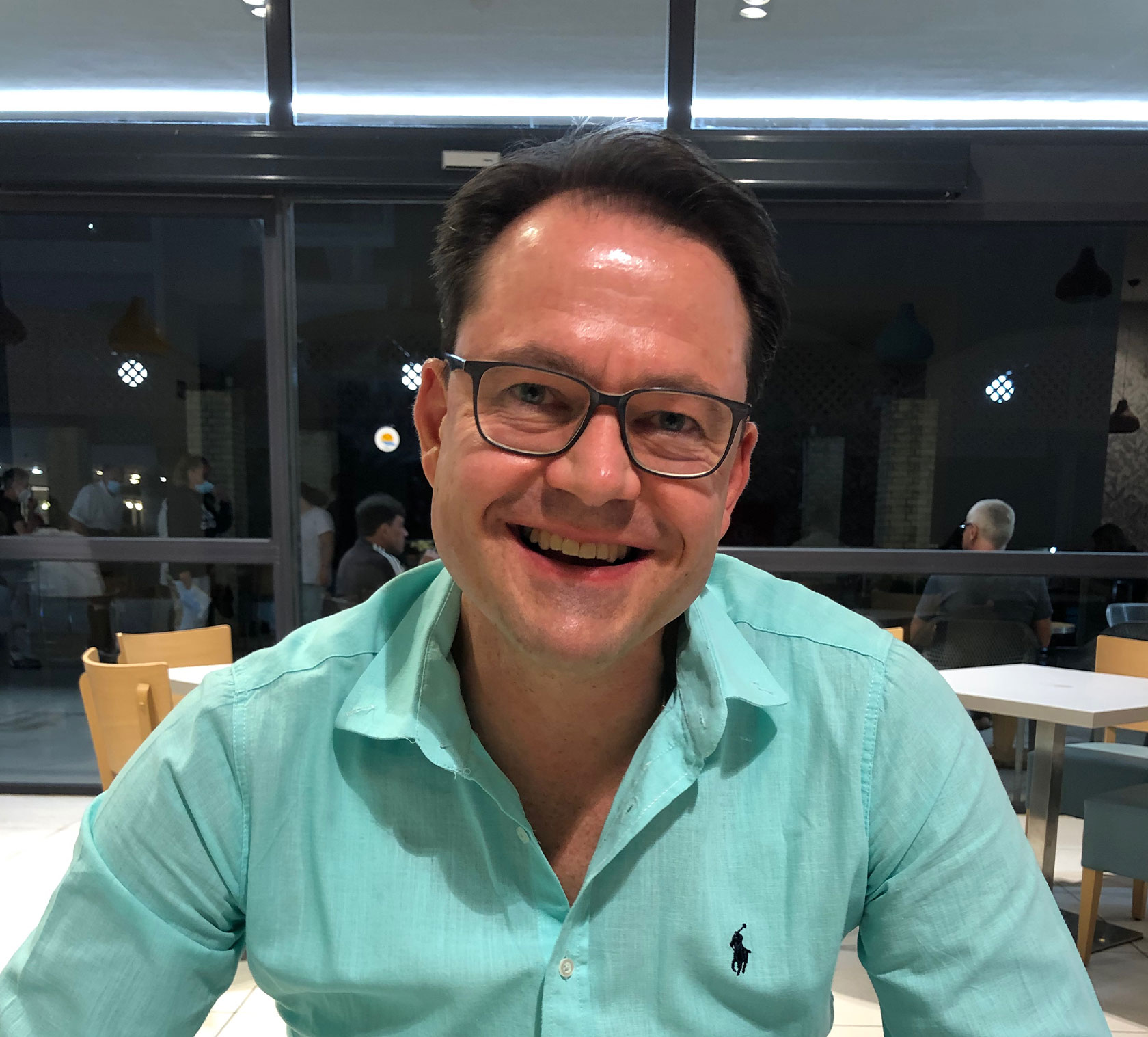 Welcher ist dein Lieblingsgegenstand an deinem Arbeitsplatz?

Welche Person (lebendig oder tot) würdest du gerne mal treffen?
Bud Spencer.
Wofür würdest du mitten in der Nacht aufstehen?
Currywurst, Pommes, Mayo.
Was würdest du gerne noch lernen/ausprobieren?
Viele Sprachen lernen – das verbindet die Menschen länderübergreifend.
Zu welchem Moment würdest du mit einer Zeitmaschine reisen?
Back to the 80s.